HP Laptops
2012 HP Student Laptops


HP is the most popular brand of laptop I see around campus, but does that mean that they are the best? HP laptops get very mixed reviews around the web - some of the negative comments come from biased customers with bad experiences from HP's desktop line.
Other negative reviews are completely software related, meaning that many HP owner's problems may be their own fault, or even a Windows operating system issue for that matter.
Let's take a quick peek at the range of laptops HP has to offer, and then compare them to the average college student's needs.
HP Minis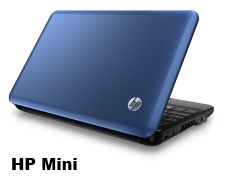 Tiny, almost hand-held "laptops". Though they don't come right out and say it on their website, the HP mini is a netbook. These HP laptops have 10.1" to 11.6" screens, wireless capabilities, a long battery life, and can almost fit in your back pocket (sarcasm).
Portability is obviously the draw here. What the Mini lacks is under the hood. The HP Mini series, like other netbooks of its class, does not have a DVD/CD drive. It also comes standard with less memory, less hard drive space, and Windows 7 starter edition. You can pick up an HP Mini retail for around $300-$400.

The Good
The Bad
Standard 1GB of RAM makes the computer WAY too slow (can be upgraded)

HP has awful customer service

New models are not much improvement over previous ones
** College Student Tips - Some students love netbooks, others hate them. Students who don't like them complain that there is very little you can do on a mini that you can't do on a smart phone. If you just want a laptop to take notes, store some pictures/video, or browse the net, then the cheaper the better - the mini is your best bet
---
HP Pavilions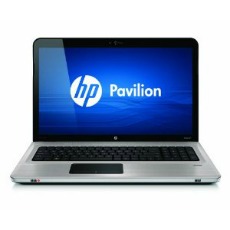 The Pavilions are the mid-range HP laptops. Mid-range is actually a very broad range however for HP. The Pavilion submodels can come equipped with displays ranging from 11.6" to 17.3" - there is definitely a gap in performance as well.
The "portable" HP Pavilions come equipped with more memory, better graphics card than the Mini, and the full home version of Windows 7. While they claim on their website a 10 hour battery life (the same as the Mini), when you run higher powered hardware your battery is going to drain faster.
The higher-powered Pavilions get slightly faster processors, way more memory and hard drive space, a 6-hour battery life, and decent enough graphics cards for gaming.

The Good
Upgraded processor from previous years

Fingerprint reader and other cool built-in features

Crystal clear webcam
The Bad
Battery life could be better

Hardware doesn't seem to match display. Fluency of graphics doesn't match system specifications

Customer service...still...sucks
**College Student Tips - Need a DVD/CD drive? Want to play PC games every now and then? Need HDMI and more USB slots? Then definitely upgrade to a Pavilion from the HP Mini. These HP laptops are the "standard norm" for the lowest price you can find on a quality brand. I just hope you never have to call HP's customer service!
---
The HP Envy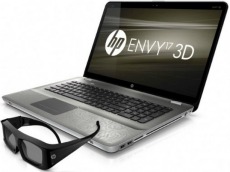 The Envy line of laptops is HP's powerhouse computers. People who want fluent graphics, quick processing, and ability to play PC games and run high-end graphics software will want to look into these. Though they cost quite a bit more than the Pavilion ($1,000 to $1,600 retail), the upgraded hardware would be worth it for some.
The Envy's display sizes run between 14.5" and 17.3". The Envy 17 even has a sub series that supports 3D display. On top of the graphics power being boosted, the sound hardware and quality also has an upgrade over the Pavilion line.
As for the battery life, don't plan on using the Envy unplugged for very long. This isn't a hit against HP however - all laptops running substantial hardware don't carry a very long battery life.

The Good
Upgraded graphics and sound hardware doesn't let you down

Intel i5 processor way better than AMD predecessor

Crystal clear display
The Bad
Under par touch-pad

Hardware and size make it heavy. Not suitable for travel.

Once again, I should mention that customer service is a HUGE drawback of HP laptops
**College Student Tips - The Envy is for graphics enthusiasts...or maybe just people who don't mind dropping the extra coin for faster processing. From a student's point of view, there is little reason to spend the extra $500 compared to the Pavilion series. If you're an avid gamer or your classes require software that demands high-resource computing power, then I suppose the Envy would be a logical choice.

Compare with other College Student Laptops
or
Return to the top of HP Laptops