Recommended Free Software for College Students
If you pay for your own education, paying thousands upon thousands of dollars for required books and tuition, why not cut costs by taking advantage of free software for college? There are tons of software programs out there that can make classes oh-so much easier.
Before we get started, please do not use Internet Explorer for web surfing or web based assignments. Use IE as a backup browser, but to avoid lockups, slowness, and incompatibility issues, download Firefox and Google Chrome to use as your primary browsers.


First and foremost, make sure you know what your school has to offer as far as free programs. A few programs to look for on your school's website are:
-- APA or MLA Citation Generator - As you know or will find out, citing your work (reference page) can be kinda confusing, and can even cause a bad grade if you do it incorrectly. Most of you already know that your school has one I'm sure, but for those of you who don't, I would recommend looking into it.
There are some 3rd party citation generators in case your school is too cheap to spring for one, such as Son of Citation Machine; but I find that school specific ones are better, seeing as you can't go wrong with software your own school endorses.
-- Major Related Software- Huge deal. Most schools offer free software for college students for their related majors. Some schools even go as far as giving away licenses for massively overpriced software such as Adobe Suite, Dreamweaver, etc. Check with your advisor or academic dean's office for more information. Some schools tend to skip out on this information during orientation...
-- Deep Discounts - Many schools have portals to websites that offer huge discounts on software. My first year of college I picked up a copy of Microsoft Office for $70.00 this way.
There used to be a 'Microsoft Ultimate Steal' site where you could pick up a 2007 MS office copy for around that price, now with the 2010 version out, it's no longer that cheap; however, you can pick up Office Professional Academic 2010 for about $100 on Microsoft's website here. You will need a student email address.

Simple Screenshot Application
---

I've noticed more and more professors are requiring paperless assignments; meaning, all or most assignments will be handed in digitally via email or a web based college program. When you complete assignments through websites, sometimes you will need to take a screenshot of the results to hand in to your professor.
For those of you who use 'prtsc' (print screen) or 'ctrl+alt+prtsc' and think that its good enough, you don't know what you're missing. A program designed specifically for taking screenshots churns out much higher quality photos without cropping and resizing them. Snagit is ok, but I have one much simpler I'll provide you for free.
Get your free screenshot application here.

What Can Google do for YOU!
---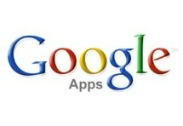 Google has evolved to become so much more than a search engine. They are frequently adding collaborated, web based software to their empire. Many of these can be particularly helpful for college students.
Create a gmail account, if you don't already have one, and check out all the cool apps they have available now. Go to the Google homepage, click on 'more' at the top, then click 'even more' at the bottom of that drop down to get a full list of Google Apps.
Youtube, also owned by Google now, I will also mention here. Youtube can be used for a lot more than watching the latest viral videos. I would suggest searching Youtube for instructions on just about anything if you like video more than walls of text.
How to format a paper in APA? Youtube it.
How to solve a trinomial? Youtube it.
How to play Beerpong? Youtube it.
Not exactly free software for college, but worth mentioning all the same.
You NEED Antivirus Software
---

Antivirus software is among the top 10 things you need for college. I can't believe how many people still do not have any kind of antivirus on their computer. Students come in asking all the time, "can you speed up my computer?"; 90% of the time its a virus, the other 10% usually has something to do with how much crap they have in their startup configuration.
What's currently the best Free Antivirus Software?
**Type 'msconfig' into your start menu search box. Enter the msconfig and click the startup tab to see what programs startup automatically when you turn on your computer**
If you're a compulsive web surfer or go on 'naughty sites', antivirus is a no-brainer. Pick up free copy of AVG or Avast!. These programs do the job well despite being free.

Free Programs 'Like' Photoshop
---


This part isn't as necessary for some students as it is for others. But it is inevitable that some of your college classes will have you working with charts, graphs, graphics, and other presentation oriented assignments. Free graphical software for college include programs like Paint.net and Gimp, to name a couple good ones.
-- Check out the best Free Programs Like Photoshop --
Though it may not be required, having a free graphics program on your computer isn't going to hurt any. Here are a few examples where you could use image editing software with Photoshop features:
-- Creating collages for the use of flyers, email graphics, mailers, etc. Particularly useful for marketing classes
-- Useful for creating logos, stationary, and add on graphics for charts, tables and graphs for your business oriented projects
-- For schools who don't give licenses to students for expensive software like Adobe Photoshop.

Alternatives to Microsoft Word, Excel, and Powerpoint
---

Microsoft Office is expensive, even with student discounts; however there are...'alternatives'.
Open Office is freeware that has been around for a while, and it definitely belongs in the list of free software for college students. While not as flashy or sophisticated as Microsoft Office 2007-2010, it does the job for the most part.
The catch? 99.9% of schools use Microsoft Office exclusively for essays, tables, etc. Open Office's version of Word, Excel, or whatever, saves in a format that cannot be opened by MS Office programs without formatting issues.
However, you can 'save-as' an .odt (Open Office format) document as a .doc (MS Word format) document, but I've heard from MANY students that the conversion does not always go smoothly. On top of that, if you flip and try to convert a .doc to a .odt, the results are even worse. The bells and whistles of Office 2007-2010 do not translate well in Open Office.
I suppose it can work (with headaches involved) for the dirt-broke student. I just wouldn't recommend it. You can find out more information and download Open Office from their official website here.


---
Know of Helpful Free Software for College? Write About it Here!
Did you use a useful free program in college that helped you through? Is there something in this content that you feel should be expanded on? Share your experience or write up a helpful guide for other visitors! Create a Web page about YOU.
Find out other useful College Tips and Tricks
or
Return to the top of Free Software for College