Buying a Webcam
Student Guide for 2012 Models
First and foremost, I want to point out that a laptop webcam will work perfectly well for most audio/video recording. Unfortunately desktop computers aren't equipped with them, so I thought I'd give my fellow college students, that are required to have a recording device for class, some tips on what to look for at the store.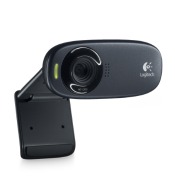 Not all webcams are created equal! More expensive models does not necessarily mean a better picture.
Avoid Fuzzy or Grainy Video
The first online class I took required a webcam for a couple digitial presentations. I went to Best Buy and picked up the cheapest one I could find. When I tried it out, it was nothing like the webcam I had on my laptop. The picture was so grainy you couldn't even tell it was me that was talking unless you made the output screen about an inch in diameter.
The webcam's resolution is the key specification in creating a crystal clear image without having to resize your video window. Some people think that a 640 x 480 resolution is good enough (which is what most laptops run at), but if you can find something with 1280 x 720 or better for a reasonable price, that would be much better for college student uses; especially if you want to run it on full screen.
Avoid Choppy or Laggy Video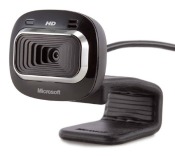 You want a the video to respond immediately to your every move. It doesn't look very professional when your body movement or facial expressions skip around on the screen. Frames per second, or FPS, is what you want to look for on the packaging. The higher the FPS, the more responsive the video will be to your actions.
Most new webcams come with at least 30 FPS, if you see something lower than that, I wouldn't recommend buying it.
Quality Webcam Brands
It seems that sifting the Internet for webcam reviews turns up mostly good comments on Logitech and Microsoft brands. These two are the major competitors in the 2012 webcam market. While Logitech specializes in PC peripheral devices, Microsoft has recently learned not to put crap hardware out on the market. Both brands typically get a thumbs up from consumers.
I would recommend staying away from bargain brands for obvious purposes; but also stay away from HP webcams. Whether or not an HP webcam covers the minimum requirements listed above, skip on it anyway. Many reviewers complain of HP's terrible customer service. If there is ever a problem to which you need to contact HP, prepare to spend hours on the phone with "Bob" from India as you exchange a broken dialogue to one another.



Check out more Computer Accessories for College
or
Return to the top of the Webcam page